Did you know the most popular month to get engaged is December? And the most popular month to get married is June? That means between now and before wedding season hits full swing, you've got to make sure your studio, website and marketing are all poised for action.
With the new year, you should also do some housekeeping on your website. Take a look at your online portfolios and remove any photos that seem dated or don't reflect your latest work. Remember – less is more – typically brides are only spending a few minutes on each photographer's website so make those minutes count by showing only a well-edited, best-of-the-best selection.
Also, think back to the venues and locations you shot at previously. Add this detail to your captions and metadata – brides often like to see examples of images from their chosen venue or destination wedding and will do an internet search based on those keywords.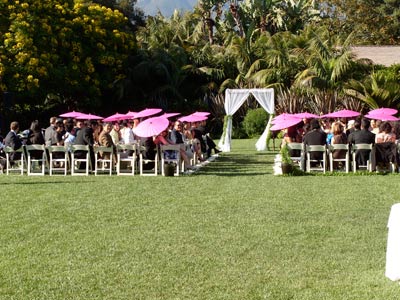 Santa Barbara is a popular destination for weddings.
Many couples will take their engagement photo session as a practice run and prefer to have their engagement photos reflect the time of their engagement – so a winter engagement often leads to a winter photo session.
If your prospective couple is early in their engagement, offer an engagement session at a discount. This is a wonderful way to start a conversation with your couple and their friends and family – your engagement photos will serve as a preview of what's to come. It's also an excellent way to get familiar with a couple and find out their likes and dislikes – so you can really deliver on their Wedding Day.
When you're ready to deliver their photos, you might consider giving a package of personalized engagement cards the couple can send out to their families with a link to their engagement photo gallery and your studio's information on it. Not only will the couple appreciate the gesture, it's also a great way to promote your business to her friends and families. And if you start creating an online gallery for your couple now (check out proofbooq – our shopping cart solution from the folks at RedCart), invited guests can bookmark the URL now for the big event – the wedding!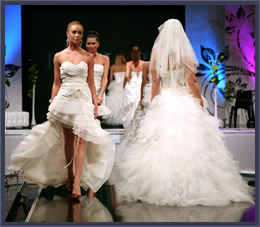 And finally, even if you'd prefer to stay warm inside your studio, don't forget to venture out this winter. Put yourself in the mindset of your potential brides and see if you can "cross paths" with her – you might try exhibiting photos at the café across from your local bridal boutique – or even ask if you might leave some business cards at the dress shop itself. And don't forget all the bridal shows – here you'll find information-hungry brides who are actively shopping for your services. Best of luck for a fun and fruitful 2011 to all our clients!