February 10, 2009
Posted by admin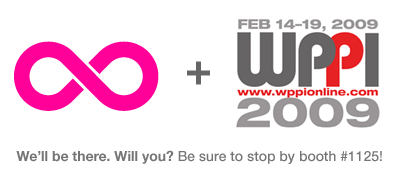 WPPI (Wedding & Portrait Photographers International) 2009 in Las Vegas, February 14th through 19th at the MGM Grand Hotel promises to be an action-packed, fun-filled show and a great opportunity to learn new skills and pick up fresh gear.
We will be exhibiting at the show and would love to meet you in person if you plan to attend.
Please come by our booth #1125 in the MGM Grand Marquee Ballroom. We will be right next to RedCart, so you can hit up two of your favorite vendors!
If you haven't signed up with clickbooq yet, we will be running a special WPPI discount at the show plus you can enter to win a free year of service.
Need a free pass? Here's one on us.
Hope to see you there!