Did you know the best source for NEW clients are your existing clients? You might think drumming up new business means marketing to people who aren't aware of your photography studio and then convincing them to hire you. But the truth is, it's far easier to bring in new clients through referrals from current clients. How do you do this? Make your clients HAPPY and they will be singing your praises.
Existing clients who love your work are your best gateway to other customers like them. And since they already have a relationship with these connections it makes their recommendation valuable and trustworthy. The easiest way to get a referral is to ask past clients for their help. Send a personalized email to your top customers and ask if they would be willing to forward your email to five of their contacts. If you can find a way to incentivize your referrals, even better. Perhaps you can offer them a mini-session, extra prints, or a nice gift card as a token of appreciation for bringing you business.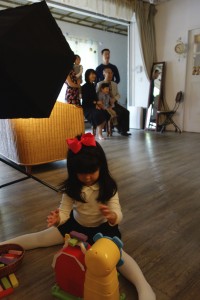 Don't let too much time pass between client sessions either – try to stay engaged with your past clients so even if they don't have a project for you, you'll still be top of mind when a friend or colleague asks for recommendations for a photographer. Consider using an email newsletter to keep in touch with clients and at the least try connecting with them regularly through social media. Make sure all these customer touch points have consistent messaging so your clients can quickly and easily answer what your studio brings to the table.
And finally, don't forget to ask for client testimonials. Your existing clients are the only ones who can provide potential customers with real, credible testimony as to why they should hire you. Clickbooq's Page Editor includes a basic template for posting your testimonials to your site. You can also ask clients to post a detailed review of your service and their experience on review sites like Yelp, Facebook, WeddingWire, or Google My Business. Not only will these reviews give potential clients a personal viewpoint, they are also good for SEO.