What is the number one way to build an audience and boost your site's SEO? Blogging! Search engines love fresh content and blogs make it easy to create a steady stream of new, relevant content. Plus, clients want to see your latest work, what you're shooting TODAY. But often you're not ready to add images to your photography portfolio because you're still post-processing or maybe they don't represent your core focus. That's when a simple, informal blog post is perfect for sharing these projects and giving visitors a personal, behind-the-scenes view. Perhaps you've tried a blog before, but the headache of keeping it updated and dealing with constant security updates or comment spam became a major drain on productivity.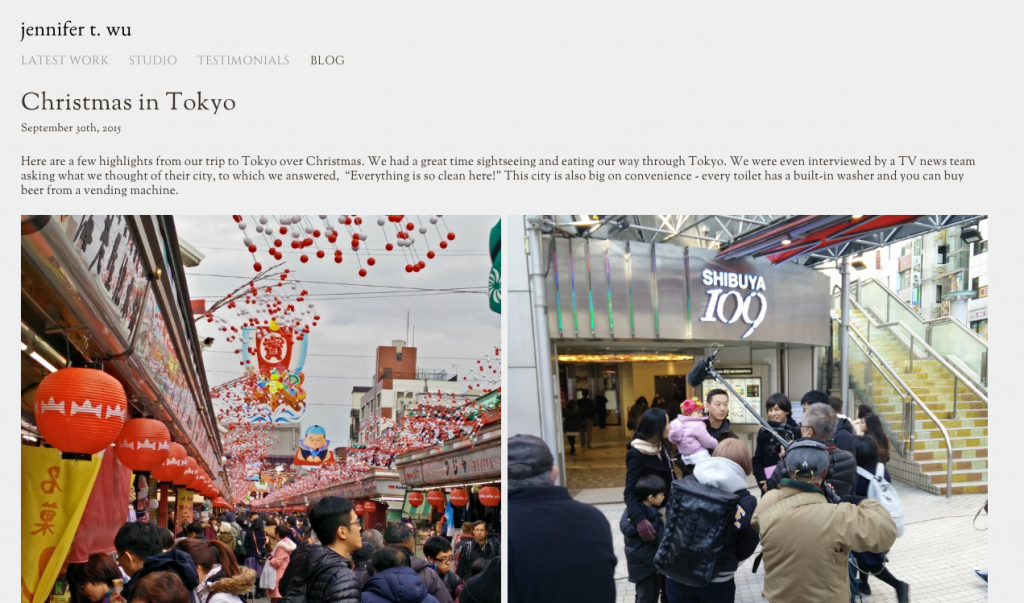 That's why we are so excited to announce clickbooq's new, built-in blogging feature.  This integrated blogging platform makes it easy to create and update your photography blog right from your clickbooq Toolbox. Your blog posts can be a combination of text, single images, galleries, and video – with the same flexible, customization options as your Pages and Galleries. And all this content lives right on your domain, within your clickbooq site! Search engines love this – each post counts as a new page on your website! (But don't worry, your clickbooq Blog posts don't count toward your clickbooq plan pages.)


Creating your new blog couldn't be simpler, just click the Blog section tab at the top of the Toolbox, give your blog a title, and enter a URL path for your new blog (ie. jensawesomephotography.com/radblog). You don't have to install a new program, setup a database, purchase a blog template, or get a bunch of plugins and then worry about maintaining it all. And it's FREE with all clickbooq paid plans! Think of all the time and money you'll save!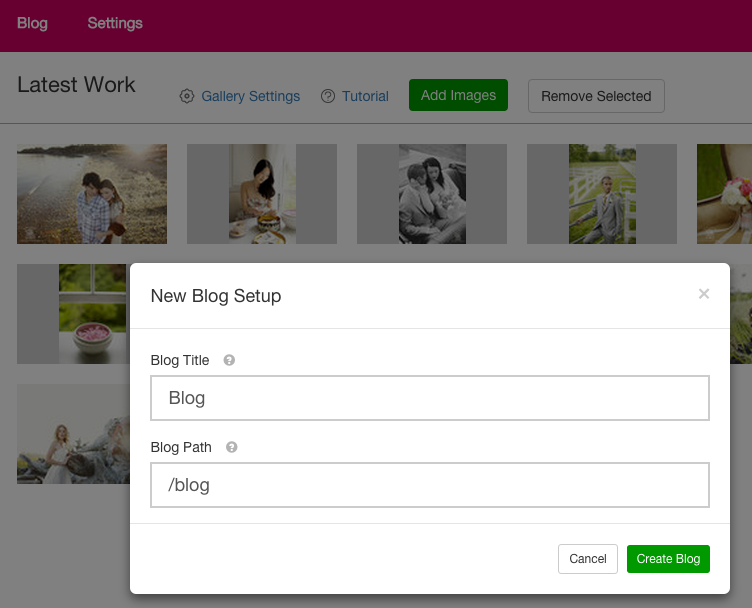 We've also streamlined our photography blogging platform to focus on the core essentials of blogging without the extraneous fluff features. The Blog Editor works identically to our Page Editor – just drag and drop different Blog Elements onto your post. You can add text, images, embed videos and galleries, horizontal line breaks, contact forms, spacers, and HTML. You can also create friendly permalinks for each post (ie. jensawesomephotography.commy-first-blog-post) and easily tag each post. Tags are useful for categorizing your posts and helping your visitors find topics that interest them. And finally, we've made it easy to share your post on your social networks directly from within the Toolbox – just click the Tweet or Share buttons.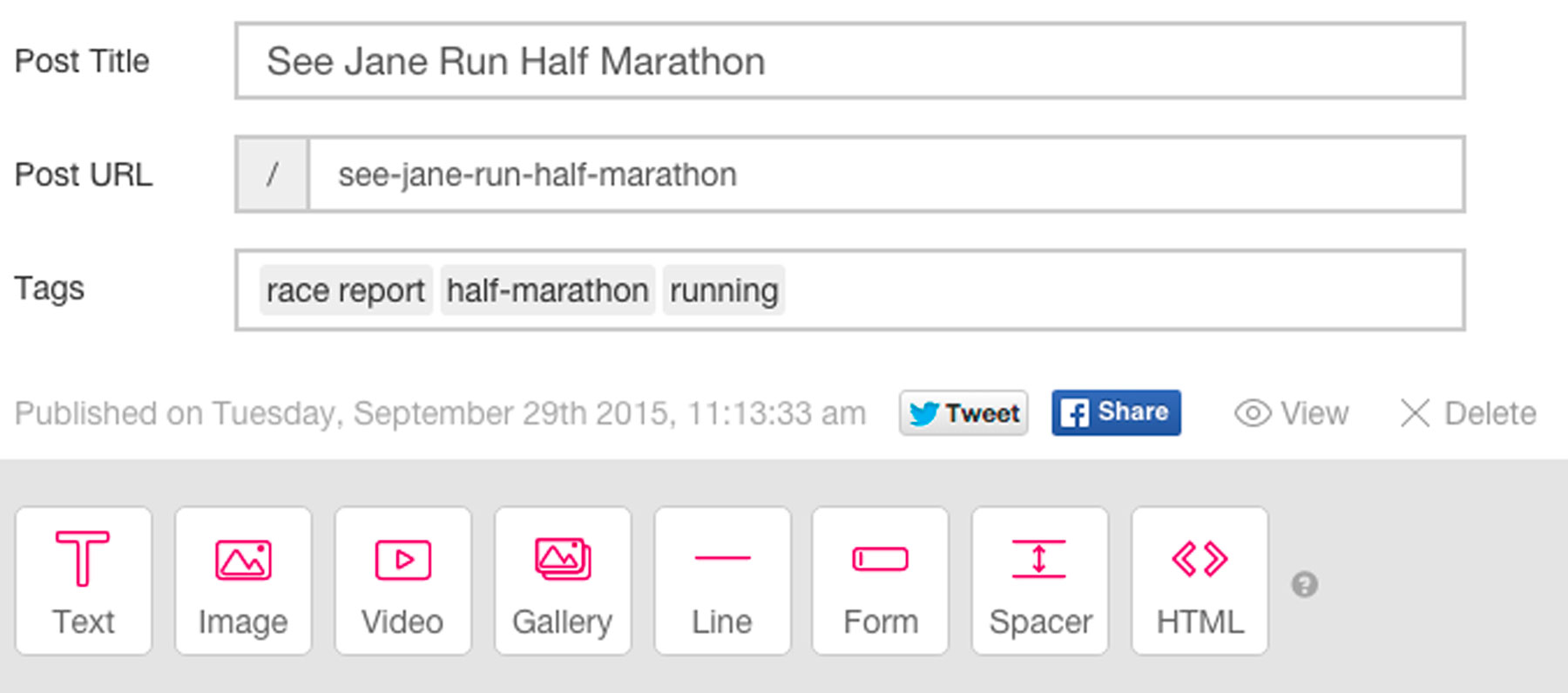 Once your post is published on your site, you have the option to allow visitors to comment on your posts. By turning on Comments, you can enable blog commenting powered by Engage by Disqus, an excellent, free service for moderating comments and blocking spam. See this article for more information on setting up blog commenting.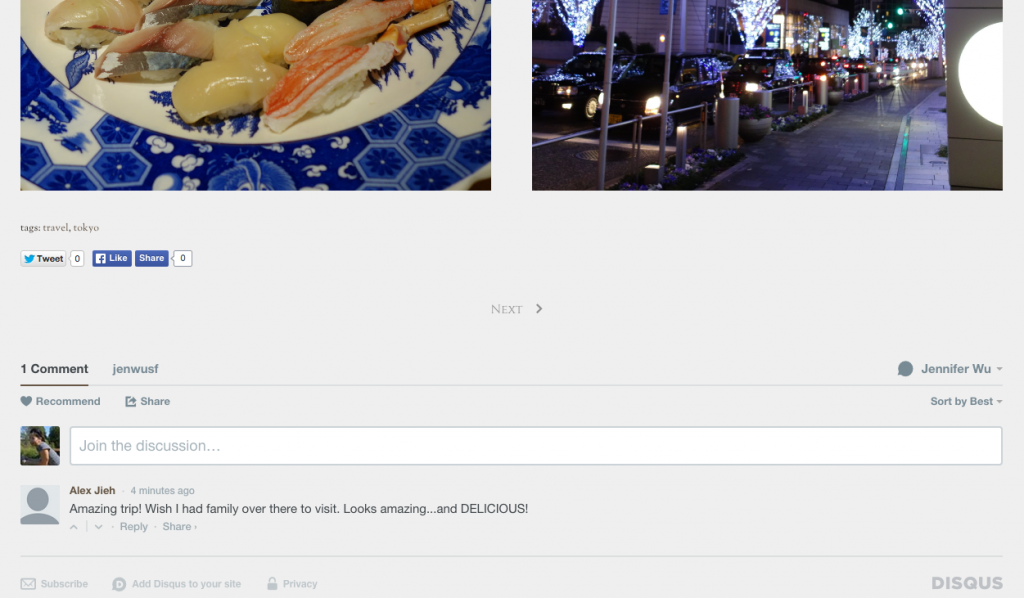 You can also enable post sharing in your blog settings. This allows visitors to tweet, share, and like your posts on Twitter and Facebook. We hope you're excited to start using our new blog feature and can't wait to catch up on all your latest posts! For more information, we've added step-by-step instructions to our knowledge base on setting up your new clickbooq blog. Happy blogging!
BTW, not using clickbooq for your website? Sign up here for a free 14 day trial – there's no obligation and you don't need a credit card to try it out!