Looking to add social media to your marketing plan but not sure where to start? Here are a few basic tips for photographers interested in taking advantage of social networking on Facebook to stay in touch with your current clients, build your customer base and capture referrals.
First off, don't use your personal Facebook profile to promote your photography business. You will need to build a separate Facebook fan page to do any professional promotion on Facebook. Take some time to read Facebook's terms and conditions if you need clarification on what constitutes personal and professional activity.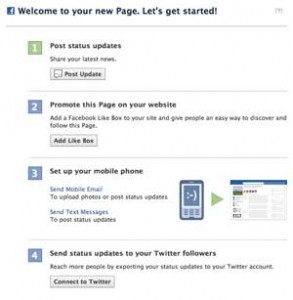 Once you've created a Facebook fan page, share it with all your contacts – whether through Facebook's Suggest to a Friend feature or through a personal email. Now when someone "Likes" your page, it gets posted in their Facebook News Feed and shared with their friends (depending on their News Feed preferences).
Use your Facebook Fan page to send updates about your business, share photos from recent shoots or events, and connect with your clients and the photographer community.
Promote your Facebook Fan page on your clickbooq website by adding links to your page within one of your content pages. You can find a sample Contact Page with Facebook and Twitter logos in the Support Center > Downloads. You can also drive traffic to your Facebook Fan page or your clickbooq website by running small ads targeting Facebook users based on their age, marital status, location, and preferences.
And don't forget to join clickbooq on facebook:
http://www.facebook.com/clickbooq