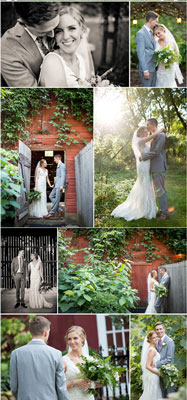 You may have noticed a lot of photography blogs use photo collages in their posts. This is an easy way to display multiple images at once from one session in a visually interesting format and can save you time when you use a blog board template or create your own custom collage templates. Blog boards are a great choice for portrait photographers, newborn photographers, boudoir photographers, and wedding photographers.
You can also post your blog board to Pinterest. Blog boards are inherently shareable, less susceptible to image theft, and a great marketing tool to show depth and breadth of your photo sessions.
As a portrait or wedding photographer, you can save time and easily mix and match many images by creating a layered PSD file and clipping masks to layout multiple images from a single photo session. When creating blog boards, we recommend a maximum width of 900. If your blog board is wider than that, it will automatically be scaled down to fit, but you can create a long storyboard of images.
To create a blog board, check out these step-by-step tutorials from Nectar Collective here and iheartfaces here. You can also purchase blog board and collages templates, like these from Bird Design Shop.
For a more dynamic layout of your images, you can also embed a Gallery into your clickbooq blog post and change the Gallery settings to a uniform Grid (for uniformly sized squares or rectangles) or Masonry grid, for a mix of portrait and landscape images.